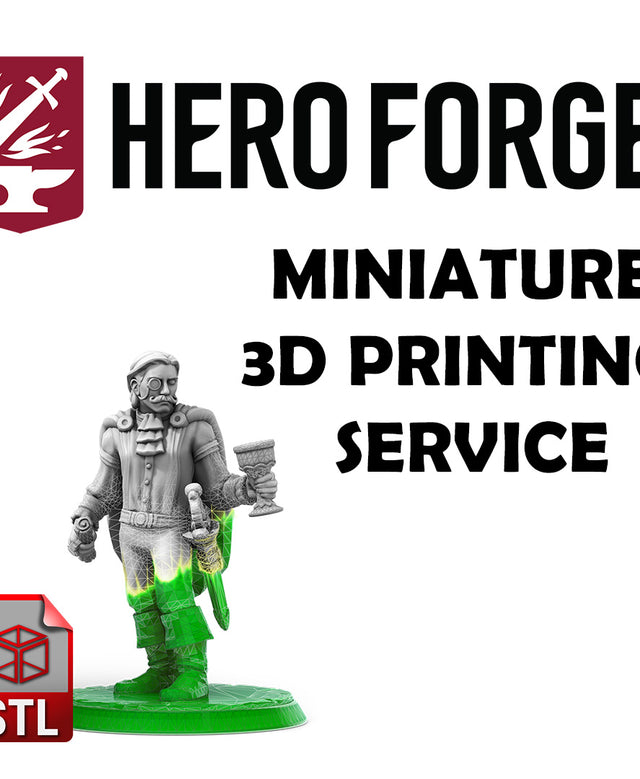 Description
NOTE: You will need to purchase the STL file from Hero Forge®. Once order is complete please email the ZIP file containing your STL file to adventuringalchemist@gmail.com
Got that miniature you have created on Hero Forge® and need it printed ready to go for your next D&D session or tabletop gaming session? Well we have you covered with our print-on-demand service.
The models are produced using grey resin and are not hollow. They undergo a cleaning process that involves both water and alcohol, followed by curing. As part of the resin printing process, supports are necessary and are carefully removed during the cleaning phase, but some small bumps or indentations may still be present on the surface as a result of the printing process.
All STL files are deleted upon completion of order.
Delivery Info
WE CURRENTLY HAVE A DELAY IN PROCESSING ORDERS FROM 1ST NOVEMBER 2023. ANY ORDERS PLACED FROM THIS DATE WILL BE PROCESSED AND SHIPPED FROM 13TH NOVEMBER 2023.
Orders will be processed between 1 to 3 business days (unless otherwise stated in the product description). Our shipping rate are as the below:
Australia
Standard - AUD $7.50
Express - AUD $12.00
New Zealand
Standard - AUD $14
Express - AUD $22
Other Countries
International Standard - AUD $20
International Express - AUD $28
Upon completion of the order at the checkout, you will receive a confirmation, as well as tracking for the order once processed.
Size Chart